I've just watched "

R

I

O

"
Directed by

Carlos Saldanha
Voices of

Jesse Eisenberg, Anne Hathaway, George Lopez, WILL.I.AM, Jamie Foxx
Storyline goes by

Blu, a rare macaw who thinks he is the last of his kind. When Blu discovers there's another - and that she's a she - he leaves the comforts of his cage in small town Minnesota and heads to Rio. But it's far from love at first sight between the domesticated and flight-challenged Blu and the fiercely independent, high-flying female, Jewel. Unexpectedly thrown together, they embark on an adventure of a lifetime, where they learn about friendship, love, courage, and being open to life's many wonders. RIO brings together a menagerie of vivid characters, a heart-warming story, colorful backdrops, energizing Latin and contemporary music, and family-friendly song and dance.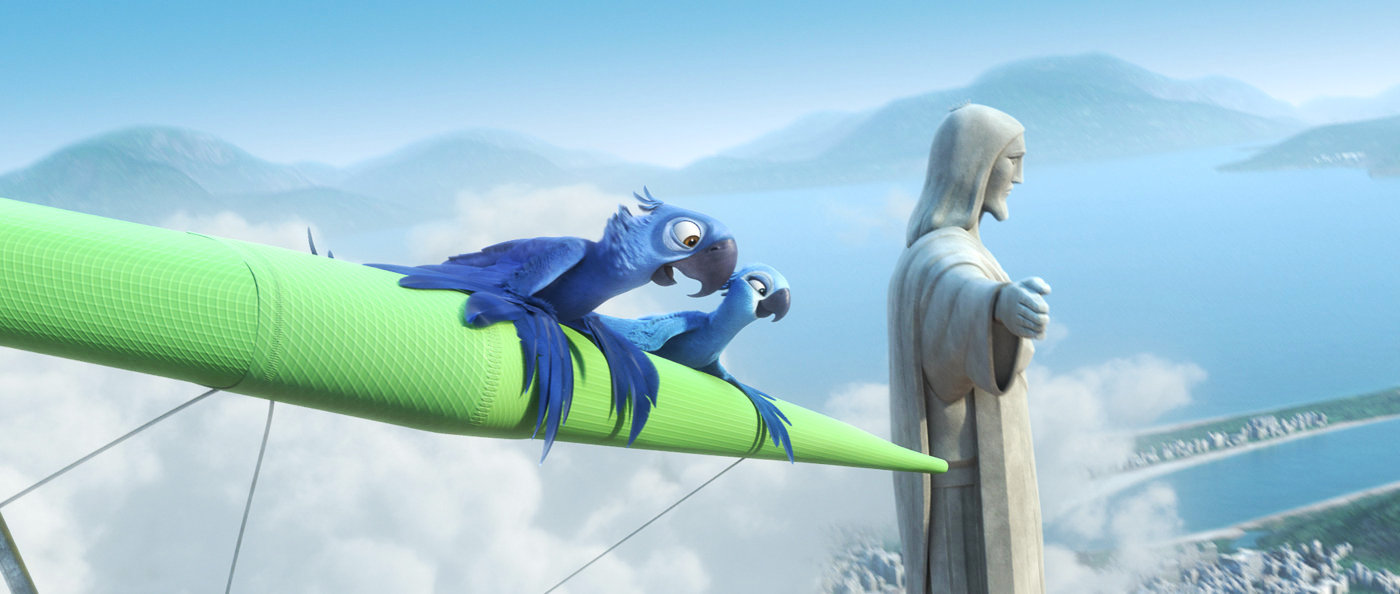 Good movie.I did not watched it in 3D though.
Looks good in 3D
.
Interesting storyline & plot.
It's sort of like a " PIXAR kind of film ".
Great music & songs

, you can check out the
OST ( "Hot Wings/ I Want to Party" by WILL.I.AM ft. Jamie Foxx & Anne Hathaway,
"Fly Love" by Jamie Foxx ) and much more.
Good family movie that's worth watching. :)