Just watched "

THE SECRET LIFE OF WALTER MITTY

" yesterday! :')
Starring Ben Stiller, Kristin Wiig and Shirley MacLaine
Synopsis:
THE SECRET LIFE OF WALTER MITTY is an adventure-comedy celebrating the true potential in everyone. Walter Mitty (Ben Stiller) who also directs) leads a life filled with adventure and romance… but only in his serial daydreaming. In reality, he is a timid photo processor at Life magazine too afraid to even ask out his pretty co-worker. But when his job is put on the line, Walter must at last spring into action and he soon finds himself on a global adventure, living a life more extraordinary than he could have ever dreamed.
Truly a subtle inspiring film yet humorous and heartwarming.
Ben Stiller pulled this movie off! The Secret Life Of Walter Mitty is well written and contains a rather simple yet strong message. It tells how sometimes we live mediocre lives but we tend to slip of into dreaming of the "what ifs", both realistic and unrealistic hahah. :P
The minimalistic cinematography and creative editing makes the film really beautiful.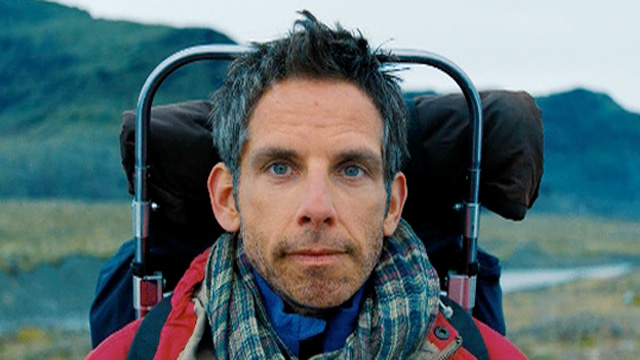 Beautiful sceneries, beautiful music, beautiful story. Great for the holidays and for the upcoming New Year! (:
With a rather simple story and concept, Ben Stiller and the writers did a great job on adding humour into the film with funny scenes and some parodies hahaha, making it memorable and funny.
There really are many quotable lines from the movie like "Beautiful things don't ask for attention." and "To see things thousands of miles away, things hidden behind walls & within rooms, things dangerous to come to, to draw closer, to see and be amazed."
Although some of the character's traits may not be fully realistically played out in the movie, but hey, the message was well said through the film and each character was given fair screen time and they delivered good acting.
There are a number of scenes that is truly a picturesque moment that made me want to get out of my seats and go travel! Visually breathtaking. Great cinematography and editing. Kudos to them for truly bringing the movie to life!
The movie's cinematography and story is made better with the beautiful score by Jose Gonzales especially the end credits; "Stay Alive". It reminds me of the OST from "We Bought A Zoo" and a little of Radical Face's songs.
If you like movies about life, or enjoy spectacular cinematography or just want a great movie to end the year, look no further. It's worth it! "The Secret Life Of Walter Mitty" is one amazing film. I really don't mind watching it again, really. (:
Plot : 4/5
Storyline : 4/5
Characters*: 3.5/5
Effects** : 4.75/5
Trailer: