Just watched "

SKYFALL

" a few days ago. (:
Directed By

Sam Mendes
Starring

Daniel Craig, Judi Dench, Naomi Harris, Ralph Fiennes, Javier Bardem
Synopsis:
SKYFALL, from Albert R Broccoli's EON Productions, Metro-Goldwyn-Mayer Studios, and Sony Pictures Entertainment, is directed by Academy Award® winner Sam Mendes and stars Daniel Craig, who returns for his third film as Ian Fleming's James Bond 007.
(SONY PICTURES RELEASING INTERNATIONAL)
At last, another of the year's most anticipated movie is finally out in the cinemas.
Skyfall was really good overall.
Well, many reviews have said relatively that this 23rd installment of the James Bond 007 series is one of the best. The overall undertaking of the film's story is really interesting as it focuses on the characters instead of other mainstream action films which just focuses on action & "bang-bang-boom".
The movie begins with Bond (Daniel Craig) and Eve (Naomi Harris) in a retrieval operation in Istanbul, which ends in disaster when Eve accidentally shoots Bond under M (Judi Dench)'s instruction. With Bond missing and presumed dead, and the identities of every active undercover MI6 agent leaked onto the internet, questions are raised over M's ability to run the Secret Service, and she becomes the subject of a government review over her handling of the situation. When the service itself is attacked, Bond's sudden reappearance gives M the pretext she needs to seek out Raoul Silva (Javier Bardem), a dangerous villain claiming a personal connection to both of them, but Bond soon finds his loyalty to M challenged over secrets from her past.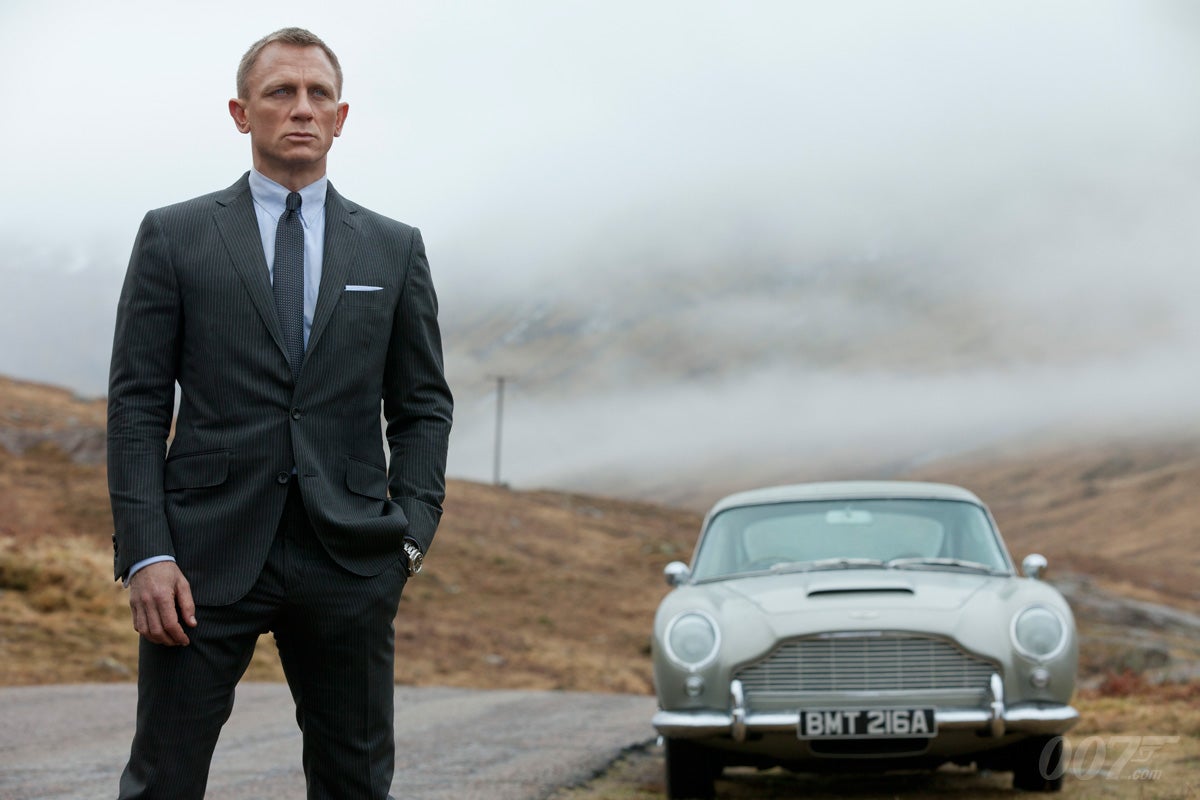 I'm also really impressed by the overall cinematography of the film. From the beginning credits that was accompanied by Adele's Skyfall and creative cinematography throughout the whole film til the end. The film also brought in elements from previous Bond films.(Hint: picture above :P )
The story, overall, was really interesting & a successful undertaking from previous Bond films as it tells the history of the characters and making it more realistic.
The overall plot was done pretty well. Do not over-expect too much, as I always say. The plot of the film was quite good as it consists of fair amount of action without disturbing the flow of the story although I expected more conflicts.
The acting was real good. Great casts. Although I think the character of Raoul Silva acted by Javier Bardem could have more screen time but it was okay. His character also reminds me of The Joker in The Dark Knight, which too portrays an intimidating, smart & somewhat psychotic villain. The other casts played well too.
Visually, as I stated previously, the cinematography was well done as it make used of reflections, silhouettes, and more. Also, the film was shot in many locations from England to Shanghai which was shot beautifully.
All in all, Skyfall is a must watch, It is also available in IMAX, which I think it might be really good.
Plot : 4/5
Storyline : 4/5
Characters*: 4/5
Effects** :4.25/5
Trailer: