Just watched '

PARANORMAN

in 3D yesterday. (:
Directed by

Sam Fell and Chris Butler
Voices by

Kodi Smit-McPhee, Casey Affleck, Tucker Albrizzi, Tempestt Bledsoe, Alex Borstein, Jodelle Ferland, Jeff Garlin, John Goodman, Bernard Hill, Anna Kendrick, Leslie Mann, Christopher Mintz-Plasse, Elaine Stritch
Synopsis:
In the comedy thriller, a small town comes under siege by zombies and turns to misunderstood local boy Norman (Kodi Smit-McPhee) who is able to speak with the undead. In addition to the zombies, he'll have to take on ghosts, witches and, worst of all, moronic grown-ups, to save his town from a centuries-old curse.
(Source: UNITED INTERNATIONAL PICTURES)
ParaNorman is somewhat slightly distinguished itself from other animated films.
If you like Tim Burton's Corpse Bride or Laika's Coraline,(which is the same production that did this movie) ParaNorman might be of your taste. And it's funny too!
Well, don't expect Pixar-like animated films genre which gives a memorable 'punch'. This movie is somewhat different as it is uses stop-motion
(yes, really hard work)
and it took on a slightly different story than other animated movies as it takes on the paranormal with zombies & ghosts in a hilarious way.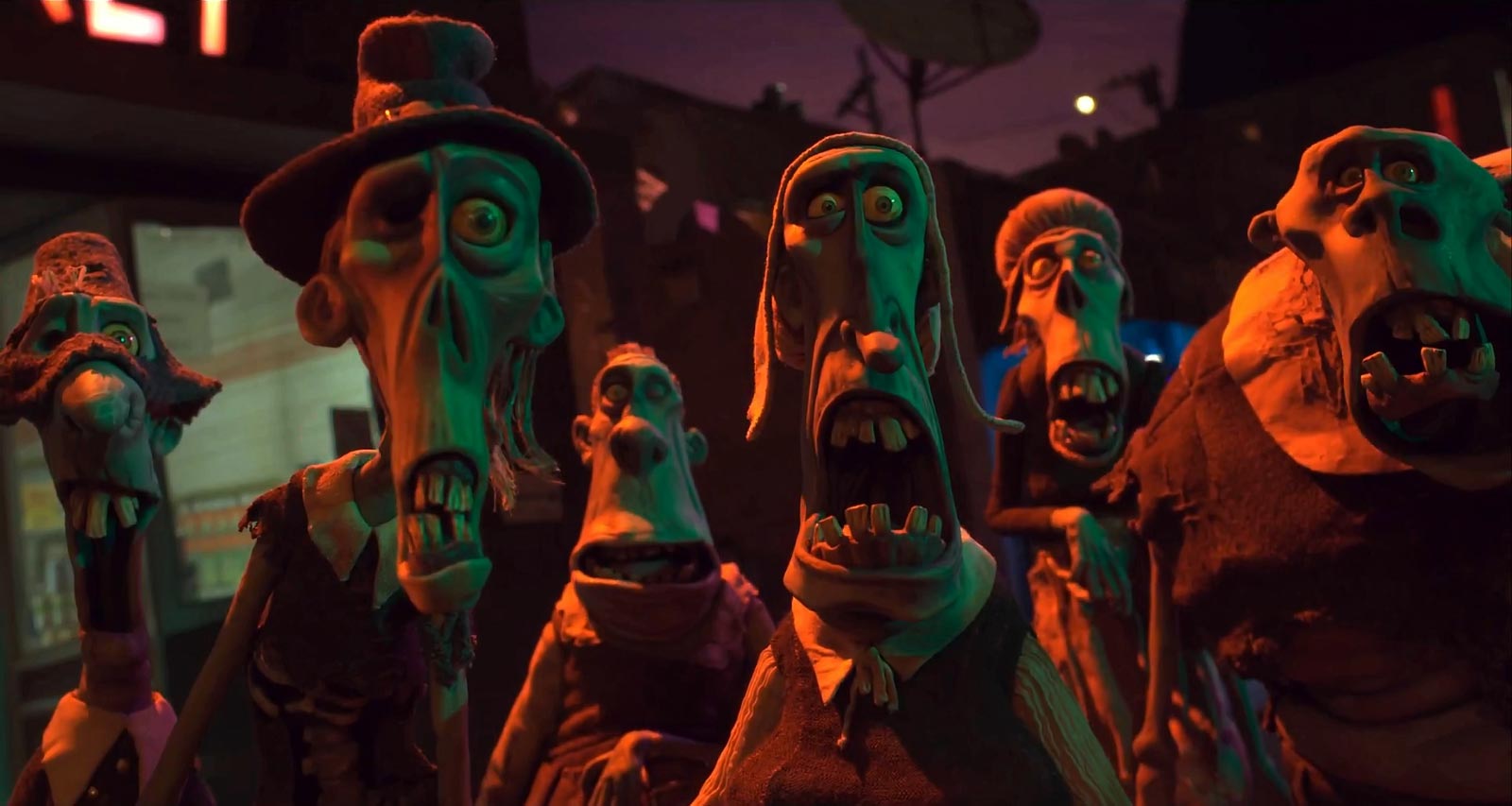 A good family movie with hilarious scenes that might tickle you funny bone!
The story, its as I said different than other animated films. Simple but different. Not all that like Pixar or those kind of films. Is it good or bad, you decide. ;)
The animation & cinematography should be given an applaud. Stop-motion animation. Believe me, stop-motion animation is really hard work. I was so tired just to make a 30-second stop-motion here with 105 frames. Imagine doing stop-motion for a 1hour30min movie.
Visuals & effects were quite good. I watched it in 3D, there are a few scenes which you may 'feel' the effect, but its not all that necessary.
All in all,

if you want to watch a funny family movie

, you should

give ParaNorman a go

!(:

P.S. -
There is a short scene after the credits where they show a time-lapse of modelling the character 'Norman'.
Plot : 3.75/5
Storyline : 3.5/5
Characters*:4/5
Effects** : 4.5/5
Trailer: