Just watched "

Les Miserables

" yesterday. (:
Starring

Hugh Jackman, Russell Crowe, Anne Hathaway, Amanda Seyfried, Sacha Baron Cohen, Helena Bonham Carter
Synopsis:
An adaptation of the successful stage musical based on Victor Hugo's classic novel set in
post-revolutionary France, the story reaches resolution against the background of the June Rebellion.
. Prisoner 24601, known as Jean Valjean, is released from prison and breaks parole to create a new life for himself while evading the grip of the persistent Inspector Javert.
So, just in case if any of you are oblivious, yes, this is a musical. It has around 90% singing. (So, don't be shocked if they sing instead of talking to each other)
When I entered the cinema to watch Les Miserables, I was expecting a few singing scenes (e.g. character monologue scenes or group singing), but at the first scene(
as above)
, Prisoner 24601 (acted by Hugh Jackman, yes, doesn't looks like him right?) and the rest of the prisoner were singing about their misery as a slave.
The funny thing is that even in conversation scenes, they sing instead of talk. Maybe it's because I've not watch much musical or musical movies much, yup, I've yet to watch the theatre musical of "Les Miserables". So this is somewhat different for me.
But, I come out of the cinema, "Les Miserables" is a really amazing movie that can be slowly appreaciated. (: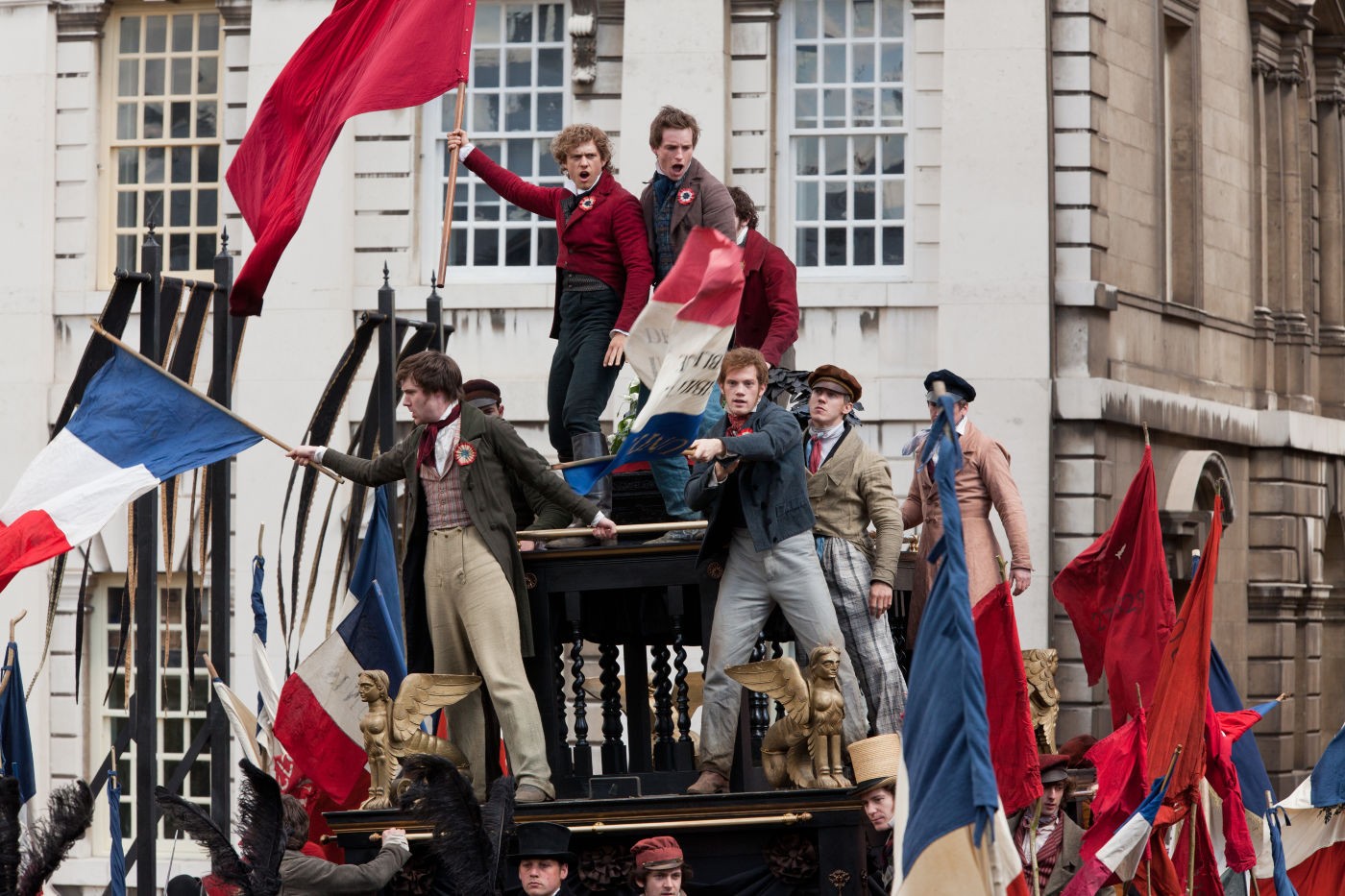 It's quite a well done movie as the props, visuals & acting was really quite good. Also bravo to the makeup department for "dirtying" & making the actors looks "pathetic & miserable".
The story & plot is based on the classic novel written by Victor Hugo. Which is quite the tragic story.
The acting was surprising, in a way. I mean, this is the first time I see actors like Hugh Jackman & Russell Crowe sing. Also Anne Hathaway did a good job on the famed song "I Dreamed A Dream". I would give good an applause to the all the actors & actresses for practicing the songs & still portraying emotions at the same time through their acting.
Visually, the whole movie was done really well from the cinematography, props & the background of France Revolution.
Music, really good. Captivating songs that brings out emotion & tells the story well when the words/lyrics are observed & understood. Really nice songs from the movie namely "I Dreamed A Dream", "Do You Hear The People Sing","One Day More", Red & Black" and a few others.
All in all, if you love musicals, you might love & appreciate this movie. If you have yet to watch any musical, this might be an eye-opener of some sort. Its

really good movie that should be watched & appreciated for the holidays

. (:
Plot : 3.5/5
Storyline :3.75/5
Characters*: 4.5/5
Effects** :3.5/5
Trailer: