This movie had won 6 Oscars with 3 nominations.
So, I decided to watch this movie on tonton.com.my .
The storyline goes by a team of soldiers who are to disarm bombs in the heat of combat in Iraq.
A new sergeant, James tookover a highly trained bomb disposal team

he surprises his two subordinates, Sanborn and Eldridge, by recklessly plunging them into a deadly game of urban combat.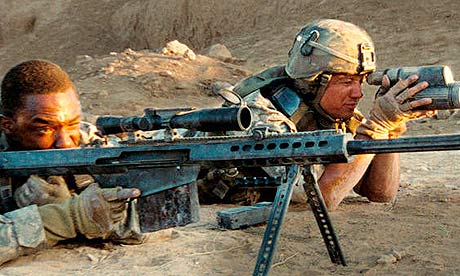 Well, the movie in my opinion, is like a part of District 9 because of the movement of the camera of a few scenes ( e.g. we are following the cameraman. )
And also a part like World Trade Center because the story is only about this a particular individual/group
(e.g. Sergeant James/ his team of bomb disposal team )
Its sort of like a documentary movie without documentation..
Maybe my expectations for the movie was too high for this movie..
The movie is

quite suspense & their graphics were quite good..
Trailer :